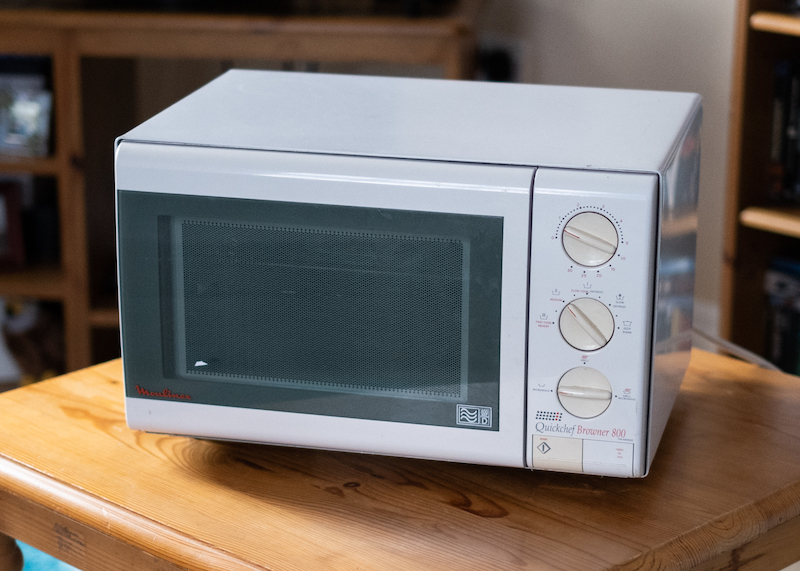 Did you know that the most searched-for Welsh word on the web is microwave? (With the possible exception of Llanfairpwllgwyngyllgogerychwyrndrobwllllantysiliogogogoch, of course!)
The widely accepted word is for microwave in Welsh is popty microdon (or just microdon) with popty meaning oven and microdon meaning microwave.
But if that's too dull for you, you can try a try using one of the many other creative variants of microwave including meic, meicro, meicroffwrn, ffwrn ffyrnig, ffwrn fflach, or popdy sydyn. Which ones people use largely depends on the region of Wales they come from.
One word most of you will have probably encountered is popty ping, a very colloquial and onomatopoeic way of saying microwave. I've found that native Welsh speakers either embrace it (because it's funny) or revile it (for its impurity or because it makes Welsh sound silly), so brace yourself for any possible reaction if you use it with your Welsh friends!
Keep in mind that in some parts of Wales, you'll even hear the anglicised "meicro-wêf"…pronounced in a Welsh accent, of course!
If you are a learner, which variants have you heard? If you are a Welsh speaker, which word(s) do you use?