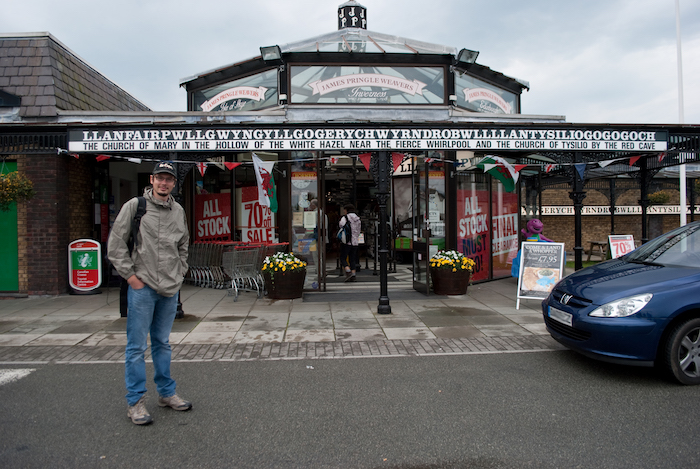 On the coast of Anglesey in Wales, just a few miles from the Menai Strait, lies a town with a name so long that only the most dedicated Welsh learners can pronounce it properly: Llanfairpwllgwyngyllgogerychwyrndrobwllllantysiliogogogoch.
The actual name of the town is Llanfairpwllgwyngyll, or Llanfairpwll / Llanfair PG for short, but it is said that the name was lengthened in the mid-19th century as a publicity stunt to attract tourists to the area. One of the most popular attractions is the train station which features a plate with the full name of the village written on it. We had the chance to visit a few years ago and I have to say it didn't fail to induce a chuckle!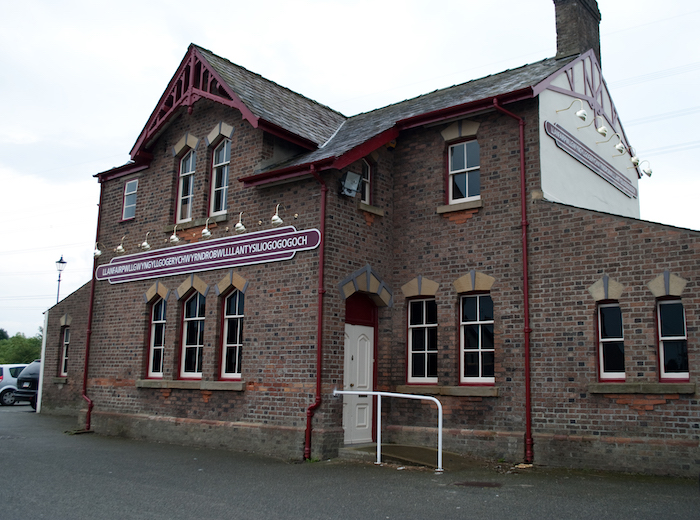 Llanfairpwllgwyngyll in the news
A few years ago, Cardiff-born weather presenter and meteorologist Liam Dutton became a viral phenomenon when he correctly pronounced the name of the town during one of Channel 4's weather forecasts. Apparently it was one of the hottest places in the UK on that day!
English translation of Llanfairpwllgwyngyll
The full English translation of the town's name is as follows:
St Mary's Church in the Hollow of the White Hazel Near to the Rapid Whirlpool of Llantysilio of the Red Cave
Let's break it down bit by bit!
<< Llanfairpwllgwyngyllgogerychwyrndrobwllllantysiliogogogoch >>
LLAN – The Welsh word for church or enclosure. Often followed by the name of a saint in Welsh place names.
FAIR – The mutated form of Mair (Mary), pronounced vair.
PWLL – The Welsh word for hollow, pool or pit.
GWYN – The Welsh word for white.
GYLL – The plural mutated form of collen, the Welsh word for hazel.
GER – The Welsh word for close, near, or by.
CHWYRN – The Welsh word for rapid, fast or swift.
DROBWLL – The mutated form of trobwll which means whirlpool in Welsh.
LLAN – The word for church or enclosure once again!
TYSILIO – The name of Saint Tysilio.
OGO(F) – The Welsh word for cave without the 'f' at the end.
GOCH – The mutated form of coch which means red in Welsh.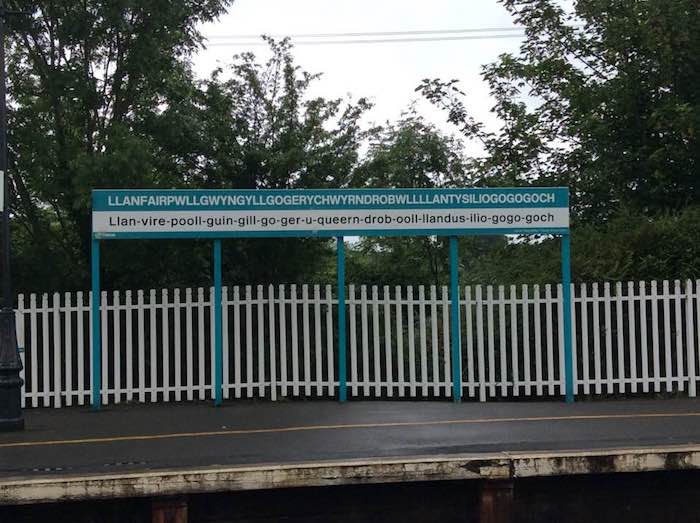 How to pronounce Llanfairpwllgwyngyll
It is almost impossible to explain how to pronounce Llanfairpwllgwyngyll in writing, so I highly suggest checking out this helpful video by Ze Point of the Ze Day. The name is repeated four times at various speeds. If you get it right the first time, you seriously deserve a pat on the back! 🙂
References: