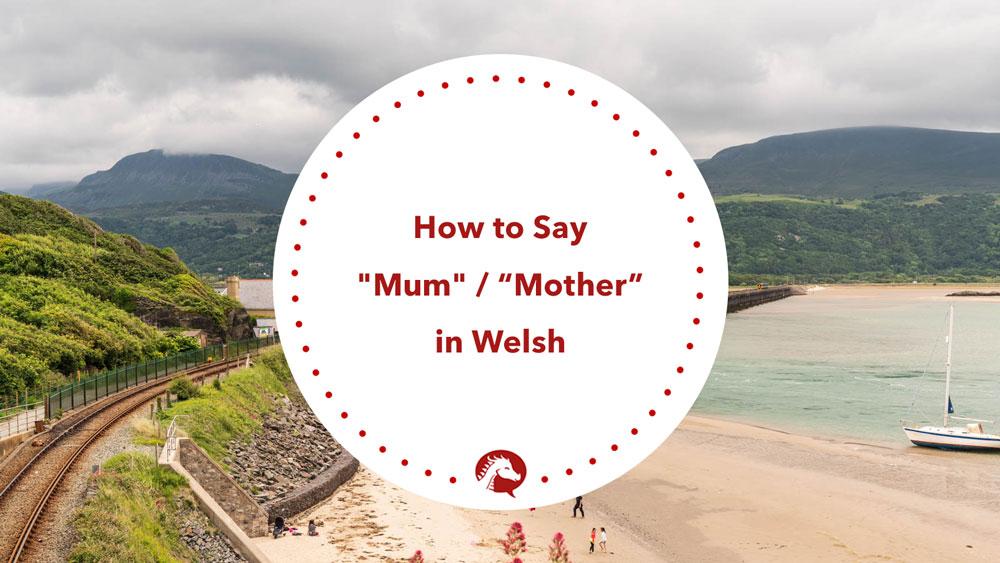 The word for mother in Welsh is mam (plural: mamau). It is also the correct translation for mum or mom.
Mae fy mam i'n byw yn yr Alban.
My mum lives in Scotland.
You may also hear children calling their mother mami or mama when they are very young.
If you want to identify a woman as being the mother of someone, you must use the following construction:
X yn fam i Y.
X is Y's mother.
(Literally: X is mum to Y.)
She is my mother.
Llinos is Jack's mother
Mae hi'n fam i fi.
Mae Llinos yn fam i Jack.
The word for mother-in-law is mam yng nghyfraith across the country but there are two different terms for stepmother: llysfam in the south and mam wen in the north. A godmother is generally called mam fedydd whereas a fairy godmother is known as a dewines garedig.
A grandmother is known as mam gu in the south and nain in the north.
Some other mothers worth mentioning include:
mam fabwysiadol = adoptive mother
mam faeth = foster mother
mam fenthyg / dirprwy fam = surrogate mother
mam ddaear = mother earth
mam frenhines = queen mother
Mam Dduw = Mother of God
daearfam = earth mother
And what about March 22nd, the day all mothers are celebrated in the UK? Well, that day is known as Sul y Mamau (Sunday of the Mothers).
Dw i eisiau dymuno Sul y Mamau hapus i ti!
I want to wish you a Happy Mother's Day!