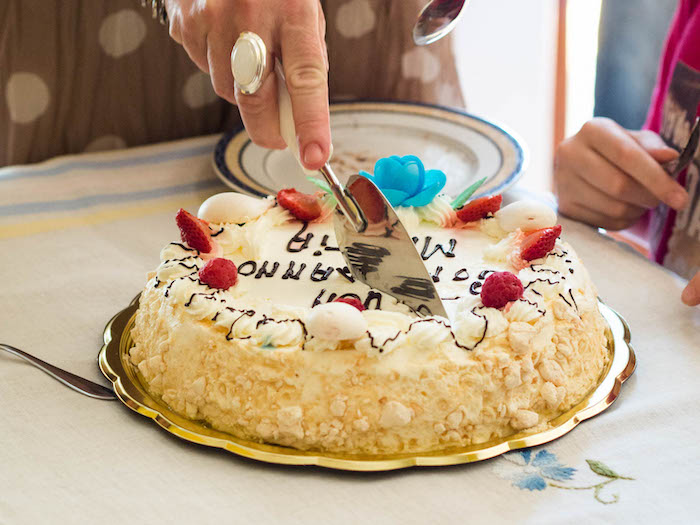 The Welsh word for congratulations is … a long one! 😉
I remember it took me ages to learn how to pronounce this word without getting my tongue tied, so don't worry if it takes you a while for you to master it as well. Let's break it down into small bite-sized syllables, shall we?
Llon – gy – farch – i – a – dau = Llongyfarchiadau!
(Yes, there are six syllables!)
You can hear how the word is pronounced by two different speakers in the video below:
"Llon" means "merry" or "cheerful" whereas "cyfarchiadau" is the plural of "cyfarchiad" which means "greeting" in Welsh. Remember that the stress falls on the penultimate syllable ('a').
But what if you want to put the word into a sentence? Well, to say "congratulations on X", you need to use the preposition "ar" as in the following examples:
Llongyfarchiadau ar ennill y loteri. (Congratulations on winning the lottery.)
Llongyfarchiadau ar dy llwyddiant. (Congratulations on your success.)
Llongyfarchiadau ar enedigaeth dy fab. (Congratulations on the birth of your son.)
However you must use the preposition 'i' if you say "congratulations to" someone:
Llongyfarchiadau i ti ar gyflawni'r cwrs. (Congratulations to you on completing the course.)
Llongyfarchiadau i chi'ch dau. (Congratulations to you both.)
Llongyfarchiadau i John am ennill dysgwr y flwyddyn! (Congratulations to John for winning learner of the year!)
Much of the time, you'll see the expression "llongyfarchiadau mawr" which is similar to saying "huge" or "many" congratulations in English.
Llongyfarchiadau ar ddysgu'r gair newydd hwn! 🙂