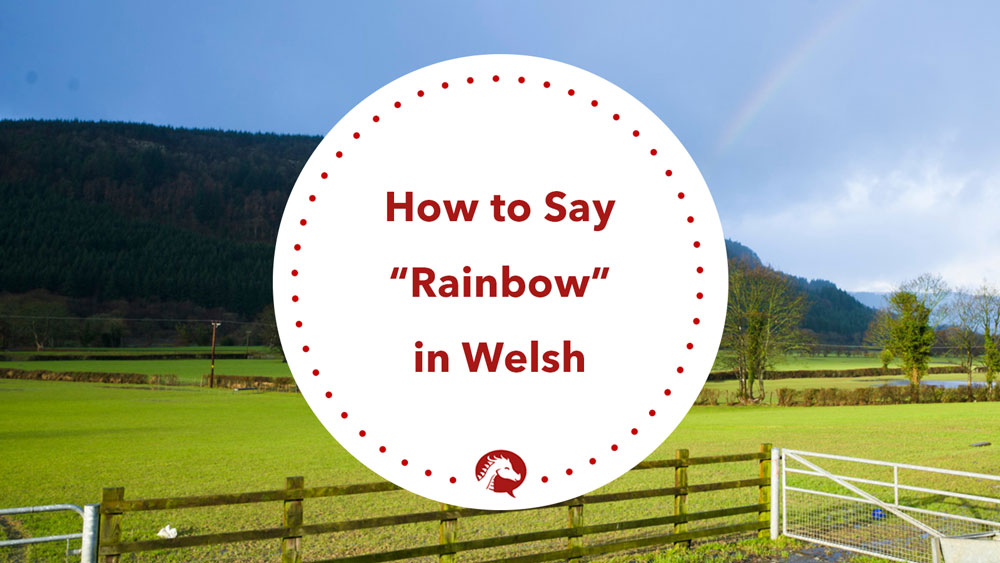 The standardised word for rainbow taught in classrooms is enfys (plural: enfysau or enfysoedd). If you use this word anywhere in Wales, you will be perfectly understood.
Dan ni'n gweld enfys yn yr awyr pan fydd yr haul yn tywynnu ar ôl cawod o law.
We see a rainbow in the sky when the sun shines after a rain shower.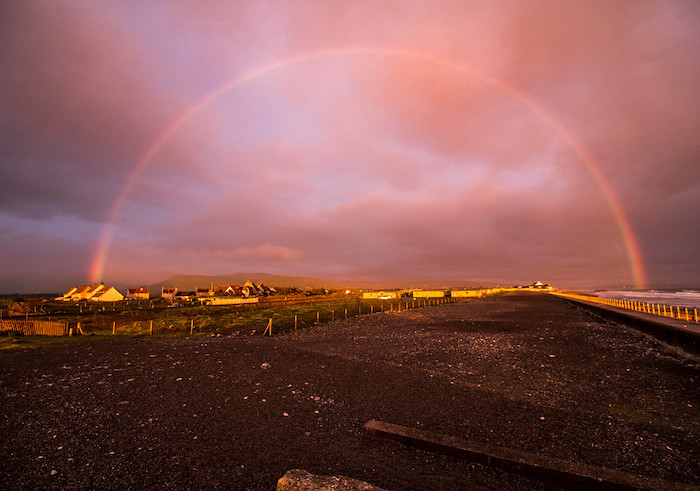 However as is the case with many words in the Welsh language, there are also numerous dialectal variants that are still in use today!
One of the most widespread is the term bwa'r arch (literally: the bow of the arch). It can be heard in spoken Welsh across most of south west Wales including Carmarthenshire and Pembrokeshire.
The word even appears in the old Welsh saying:
Bwa'r arch y bore,
Aml a hir gawode,
Bwa'r arch prydhawn
Tywydd Teg a gawn.
Rainbow in the morning,
Frequent and long showers,
Rainbow in the afternoon,
Fair Weather we shall have.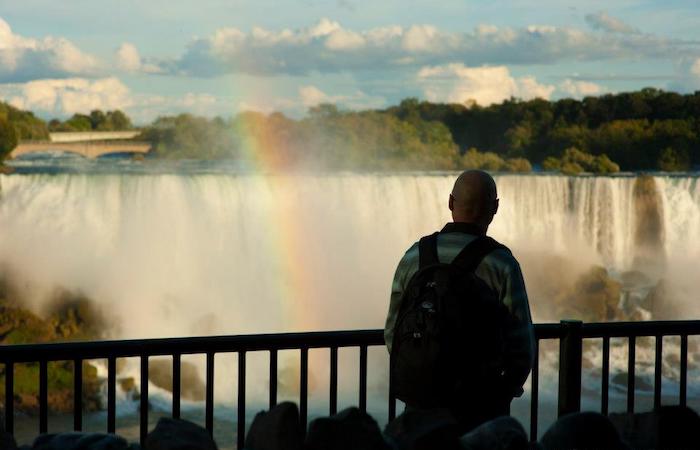 Two related terms are bwa'r enfys (literally: bow of the rainbow), used in Ceredigion, and bwa'r drindod (literally: the bow of the trinity), which is common in some parts of Carmarthenshire and Swansea.
Travel up to the north to certain parts of Merionethshire and Denbighshire and you may hear the term pont y glaw (literally: rain bridge) or the abbreviated pont law, whereas near the Severn and Wye rivers, you might just encounter the term gwenwisg.
Now that you've learned all these Welsh terms, don't you find yourself wishing that we had more than one word for rainbow? 😀
---
Which Welsh word for rainbow do you use? Let us know in the comments below!