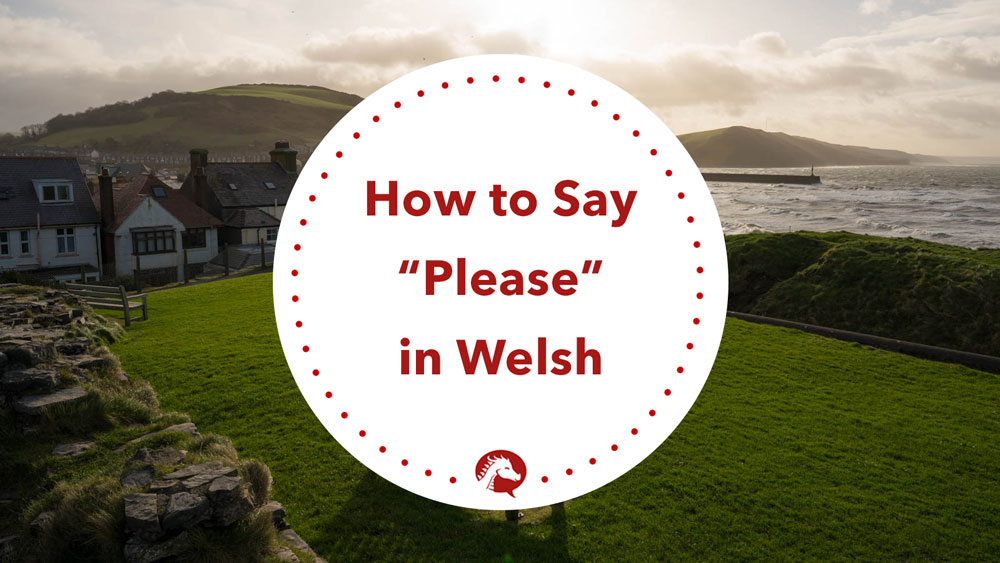 In Welsh, there are a few different ways to translate the word "please" depending on factors like your relationship to the other speaker and the formality required by the situation.
The most formal way of saying "please" in Welsh – and the phrase that appears most often in textbooks – is os gwelwch yn dda (or alternatively os gwelwch chi'n dda). Yep, it's a bit of a mouthful, I know, so take some time to practise the pronunciation by watching the video below!
You would use this version of "please" when talking with someone you'd normally address with the personal pronoun chi ("formal you" or "plural you"). This could be your boss, an older person, someone you don't know very well, or a group of two people or more.
Wnewch chi agor y ffenestr, os gwelwch chi'n dda?
Will you open the window, please?
Informally, you would say os gweli di'n dda. This phrase goes with the personal pronoun ti ("informal you") and can be used with friends, family, young people of the same age as you, or children.
Wnei di agor y drws, os gweli di'n dda?
Will you open the door, please?
The literal translation of both the formal and informal versions of this phrase is "If you see (it) well".
Now, if you're struggling with these phrases, don't worry: there is a third option that should be quite familiar! 🙂
Because Welsh has been so heavily influenced by English, it isn't at all uncommon for Welsh speakers to use the word plîs in colloquial situations.
Wnei di helpu, plîs?
Will you help, please?
Think you've got it? Then why not try using these phrases with your Welsh friends! 😉