A word that everyone seems to know in Wales, regardless of whether they actually speak Welsh or not, is smwddio, or smwddo without the i if you live in the south. Both mean to iron (clothes) and derive from the English word smooth.
Peidiwch byth â smwddio'r dillad pan maent yn sych.
Never iron the clothes when they are dry.
Another way of saying to iron that is predominantly heard in and around Pembrokeshire and Ceredigion is stilo. It likely comes from the English steel.
Wy 'di stilo'r crys-T. Co ti.
I've ironed the T-shirt. There you are.
The appliance used to iron clothes is called a haearn smwddio (plural: heyrn smwddio) in standard Welsh but there are many other variations depending on where you live in Wales. These include:
harn smwddo – sometimes said without the word initial h ('arn smwddo) – heard in the south around Abertawe and Llanelli
hetar smwddio – predominantly heard in the north around Ynys Môn, Pen Llŷn and Gwynedd
haear' smwddio – the same as haearn but without the word final n, often heard in north Wales
fflat – likely comes from the word flat in English, heard in mid and north Wales
harn stilo or just stîl – another variation used in Ceredigion and Pembrokeshire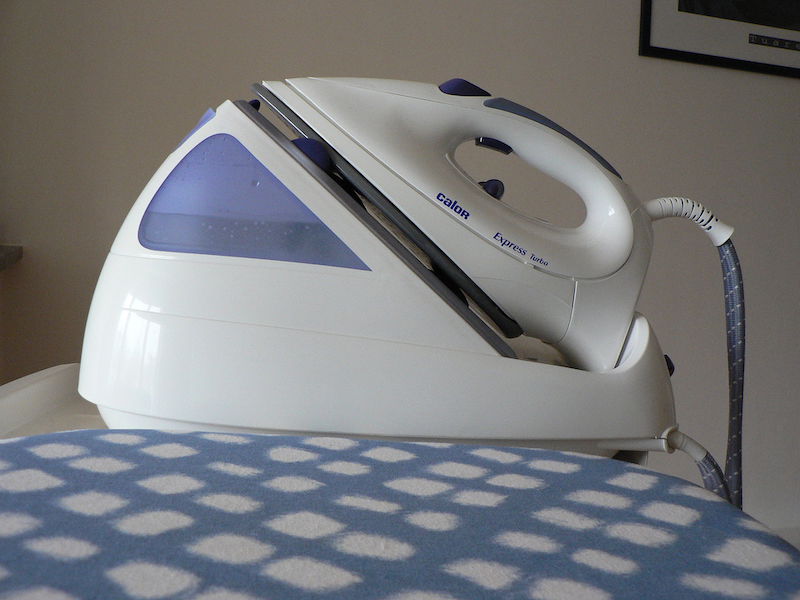 As for the humble ironing board, it is generally called a bwrdd smwddio / smwddo but some speakers in the north will cut off the word final dd, making it bwr' smwddio. Two other alternatives you'll hear around Ceredigion and Pembrokeshire once again are (y) ford stîlo or (y) ford smwddo. (Note that ford is the mutated version of bord.)
How do you say iron and ironing board in Welsh? Let us know in the comments below!