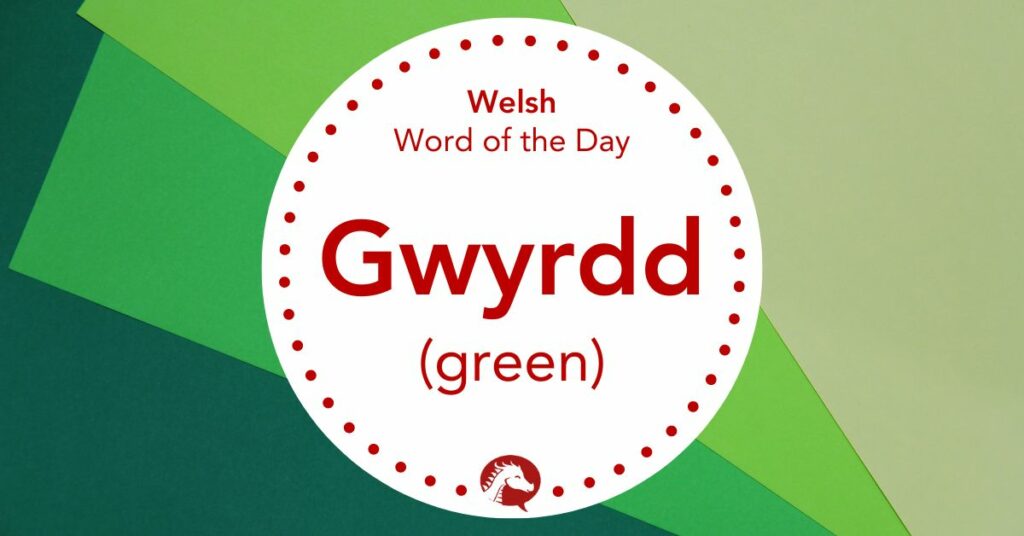 The first translation most Welsh to English dictionaries offer for the word green in Welsh is gwyrdd which was borrowed from the Latin viridis.
Following feminine nouns, gwyrdd (which is masculine) becomes the feminine (g)werdd* and after plurals, gwyrddion.
Whereas using the feminine form with a feminine noun is compulsory in Welsh, the plural forms have for the most part fallen out of fashion, especially in the spoken language. Below you can see a few helpful examples:
car gwyrdd = green car (masculine)
het werdd = green hat (feminine)
meinciau gwyrddion / meinciau gwyrdd = green benches (plural)
* Tip: Because feminine adjectives always mutate after feminine nouns, you will never see or hear (g)werdd with the word initial g.
Mae fy nghar gwyrdd yn hŷn na dy gar coch.
My green car is older than your red car.
---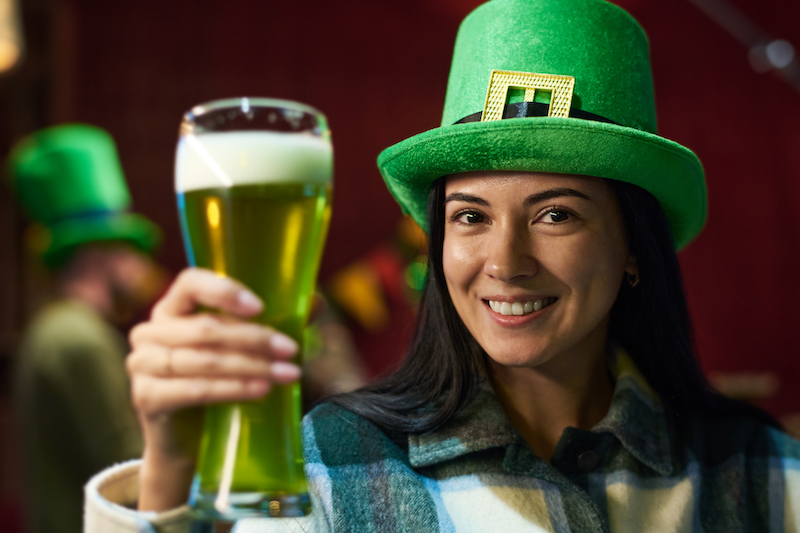 There is however another common translation for green in Welsh – glas – which is also the word for blue. The feminine form is las and the plural is gleision.
This is because historically, Welsh did not distinguish between blue and green as it occurred in nature. (For more information about the blue-green distinction in languages, we suggest checking out the dedicated article on Day Translations.)
In fact, glas can refer to various shades of not only blue and green but also silver/grey. For example:
awyr las = blue sky
tir glas = green land, grassland
ceiniog las = silver penny
Although Welsh is tending more and more towards the English colour scheme these days, glas as green still occurs in many fossilised expressions relating to grass, leaves and foliage. A classic example is the word for grass itself, which can be either glaswellt or gwelltglas.
To end off, here is a song by Edward H. Dafis whose title is the same as one of our previous examples: Tir Glas (Grassland). Try following along with the lyrics if you can!