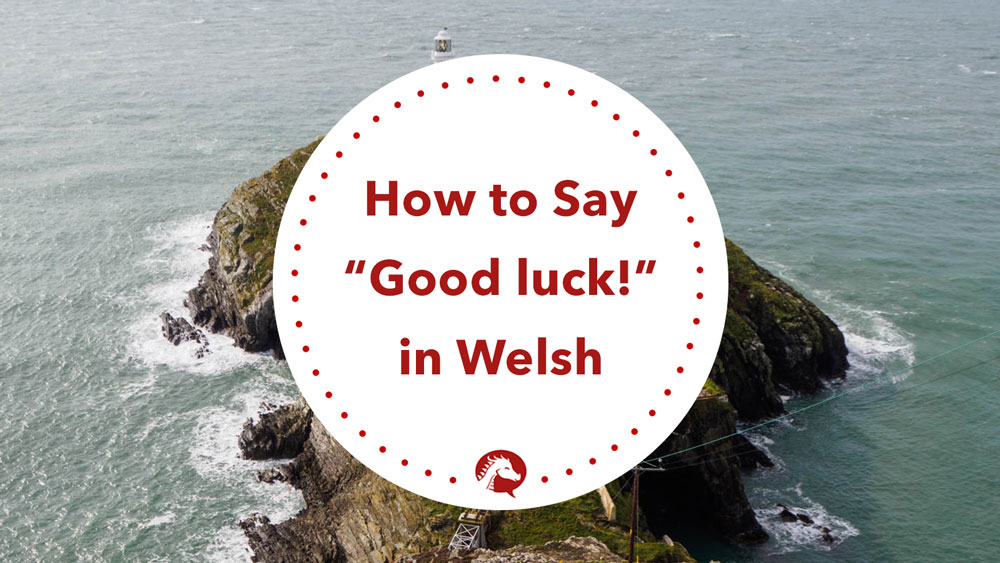 There are two possible ways to wish someone Good luck! in Welsh. The first is the widely known expression Pob lwc!
Pob lwc, Aled! Dw i'n siwr byddi di'n iawn!
Good luck, Aled! I'm sure you'll be fine!
Pob translates as every, each or all whereas lwc is, quite simply, luck.
The second replaces lwc with the classic Welsh word hwyl, which can translate in numerous ways, from fun or luck to sail or goodbye.
Pob hwyl i chi fechgyn!
Good luck to you boys!
As you can see from the second example, either expression can be followed by i chi (the formal or plural version of 'to you') or i ti (the informal version of 'to you').
Pob lwc i ti. / Pob hwyl i ti. = Good luck to you. (informal you)
Pob lwc i chi. / Pob hwyl i chi. = Good luck to you. (formal or plural you)
If you want to say "good luck on" something, simply add the preposition ar after either phrase.
Hwyl fawr a phob lwc ar dy daith!
Goodbye and good luck on your journey!
When not used as a greeting, good luck translates as lwc dda. Bad luck on the other hand is lwc ddrwg.
Gobeithio y bydd hyn yn dod â lwc dda i mi.
I hope this brings me good luck.
Mae Ellis wedi cael llawer o lwc ddrwg yn ddiweddar.
Ellis has had a lot of bad luck lately.