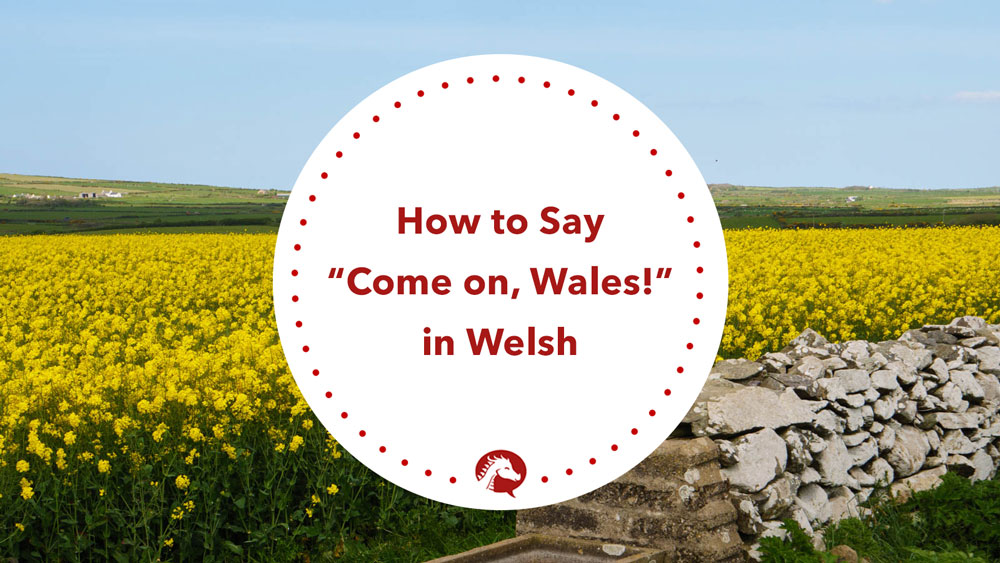 If you are a fan of Welsh sports and often attend games or watch them on television, you may be interested to know how to cheer on your favourite team! 🏴󠁧󠁢󠁷󠁬󠁳󠁿
The equivalent of the phrase "Come on!" in Welsh is, in its simplest form, Ymlaen! This word usually translates as forward, ahead or in front when used in a sentence but it also works as a phrase of encouragement on its own. Note that it is often shortened to 'Mlaen! in speech.
Ymlaen, Cymru! Pob lwc!
Come on, Wales! Good luck!
Another phrase you may hear, which sounds more like the English, is Dewch ymlaen! with dewch being the second person plural command of the verb dod (to come).
Dewch ymlaen, Cymru!
Come on, Wales!
Sometimes the second person singular command of dod is used instead of the plural. In North Wales, this would be tyrd (or ty'd) and in South Wales, dere.
Tyrd ymlaen, Cymru!
Dere ymlaen, Cymru!
Come on, Wales!