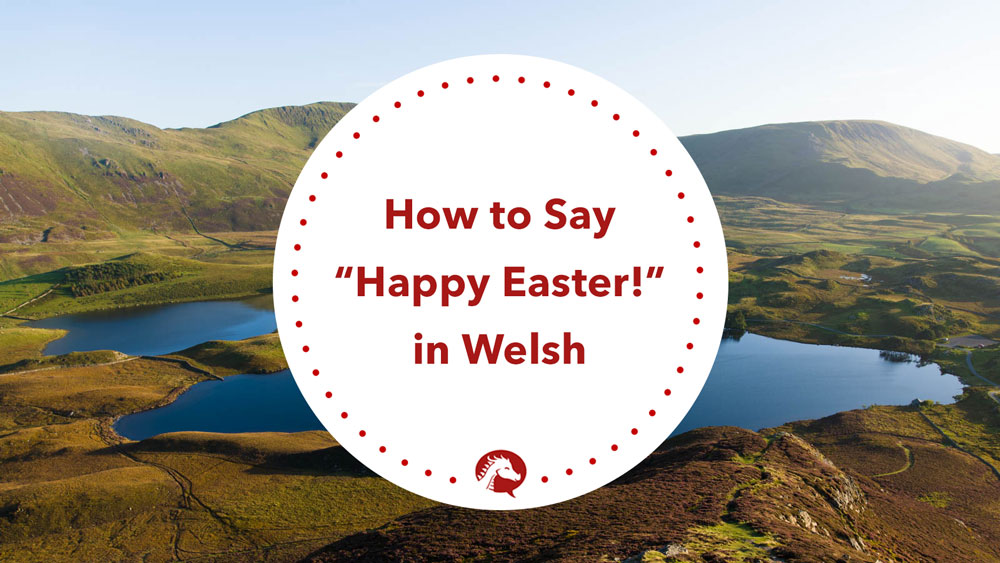 If you are celebrating Easter in Wales and want to make the best use of your Welsh, you've come to the right place. Here you'll find a number of greetings, sayings and important vocabulary in Welsh to do with Easter. Now there's no excuse whatsoever to let your Cymraeg get rusty over the break! 😉
---
Welsh Easter Greetings
The Welsh way of saying Happy Easter is Pasg Hapus, with 'Pasg' meaning 'Easter' and 'hapus' meaning 'happy'. You can use this phrase as a stand-alone greeting just as in English.
Pasg Hapus!
Happy Easter!
You can hear how this greeting is pronounced by listening to the audio clip in the video below:
It is of course possible to elaborate on this phrase by specifying for whom the greeting is intended. For example:
Pasg Hapus i bawb!
Pasg Hapus i bob un!
Pasg Hapus i ti! (informal)
Pasg Hapus i chi! (formal / plural)
Happy Easter to everyone!
Happy Easter to all!
Happy Easter to you!
Happy Easter to you!
When preparing a greeting card for your friends and family, you may wish to write the following phrases:
Hoffwn ddymuno Pasg Hapus i ti / chi. = I would like to wish you a Happy Easter.
Hoffem ddymuno Pasg Hapus i ti / chi. = We would like to wish you a Happy Easter.
---
20 Useful Welsh Easter Words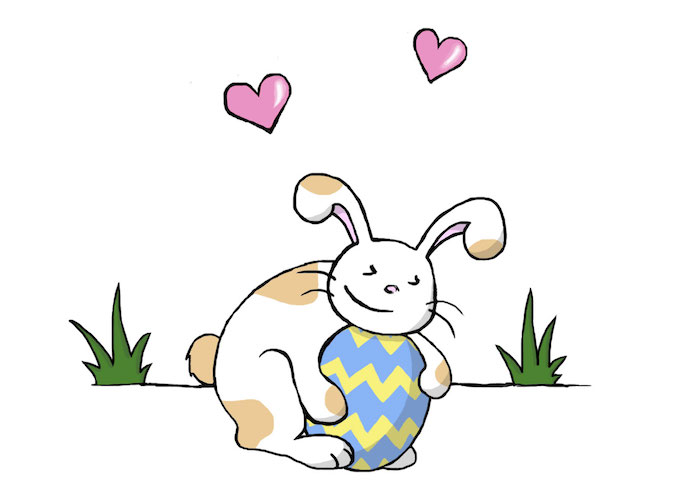 Below are all the most important Welsh Easter words you will need to prepare for the season. If you can think of any others that aren't listed here, don't hesitate to leave me a comment below!
ŵy Pasg
wyau Pasg
oen
ŵyn
croes
croesau
Iesu Grist
Cwningen y Pasg
Cwningod y Pasg
siocled
siocledi
heddwch
gwyliau'r Pasg
cyw
cywion
gwanwyn
bonet / boned
bonedau / bonedi
helfa wyau
helfâu / helfeydd wyau
atgyfodiad
atgyfodiadau
croeshoelio
Y Grawys
Sul y Blodau
Dydd Gwener y Groglith
Sul y Pasg
Llun y Pasg
Sulgwyn
Easter egg
Easter eggs
lamb
lambs
cross
crosses
Jesus Christ
Easter bunny
Easter bunnies
chocolate
chocolates
peace
Easter holidays
chick
chicks
spring
bonnet
bonnets
egg hunt
egg hunts
resurrection
resurrections
to crucify
Lent
Palm Sunday
Good Friday
Easter Sunday
Easter Monday
Pentecost
---
Easter Traditions in Wales
In the 1800s, the children of Angelsey would visiting local farms, beating on a wooden drum and singing, as a way of asking for eggs. This custom was called Clapio Wyau (Egg Clapping) in Welsh. The tradition has since been revived by Menter Môn.
On Good Friday, the Welsh walked barefoot to church so as not to disturb the earth.
A popular custom in Tenby was "making Christ's bed". Children would weave reeds into a Christ figure and lay it on a wooden cross in a field.
Easter Monday is often celebrated by climbing a mountain or hill to watch the sun rise.
Sources: Welsh Gift Shop and Bluestone National Park Resort