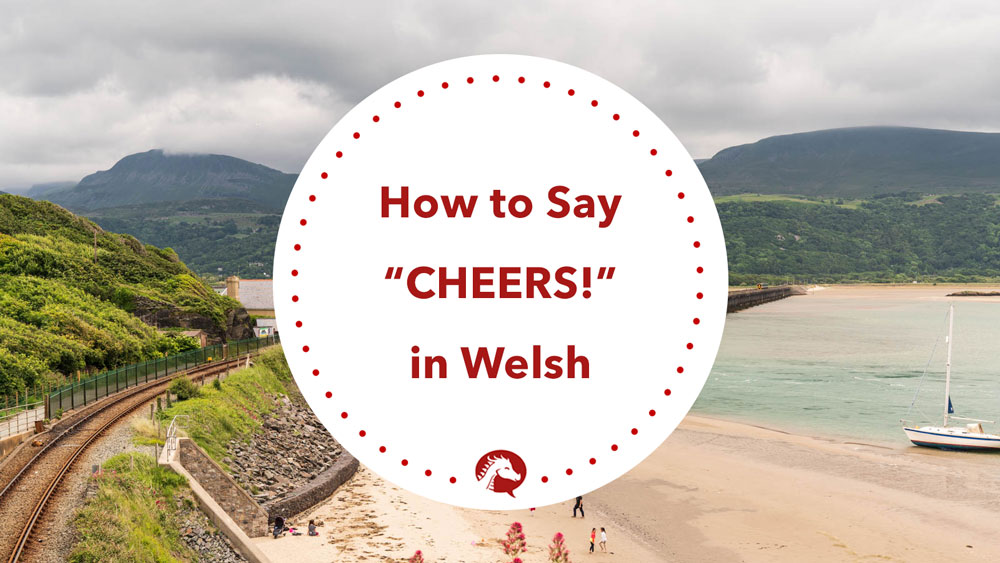 If you're out at the pub celebrating with your Welsh friends – or any group of friends for that matter– someone will likely offer to make a toast at some point during the conversation.
In Welsh, the way to say Cheers! is Iechyd da! (It is sometimes anglicised to Yaki da! or Yaki dah! but these spellings are incorrect.) As in English, it is said when you raise a glass to toast another person, or when you clink glasses with a group of friends in celebration.
Have a listen to the recording in the YouTube video below to hear the correct pronunciation. The ch sound should be pronounced like the Scottish ch in the word loch.
---
Iechyd means health and da means good, so it literally translates as good health.
Blwyddyn Newydd Dda bawb! Iechyd da!
Happy New Year everyone! Cheers!
Below are a few other terms you might want to learn if you pay frequent visits to the pub with your friends:
cwrw = beer
gwin = wine
peint = a pint
hanner peint = a half pint
gwydraid o ___ = a glass of ___
wedi meddwi = to be drunk
lled feddw = tipsy
wedi meddwi'n chwil / gaib / dwll = to be very drunk